Just like diet and exercise, music making can be an important part of our overall well being.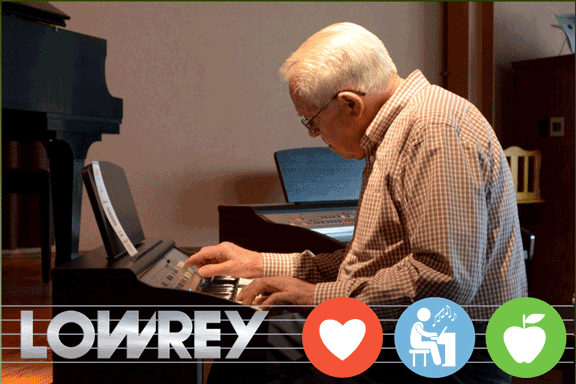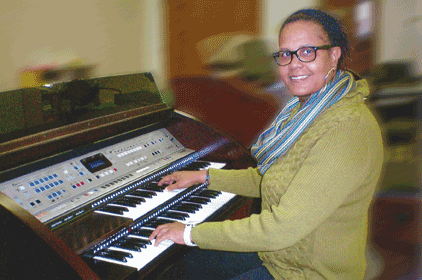 "While traditional musical instruction might eventually lead to Carnegie Hall, I now consider recreational music making an antidote to stress."
Barry Bittman, M.D.
Music Makes Me Feel So Good...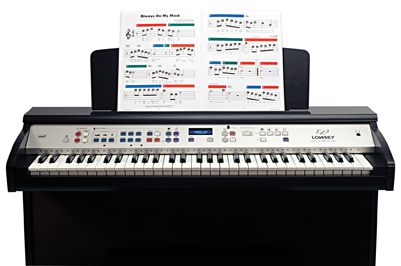 Although they may not be the hands of concert artist, when Judy Hanson's fingers sail over the keyboard, you'd think she was a kid again. It's been years since she took music lessons, but now she's picked up the notes like she'd been at it non-stop. What makes it so easy is that now she plays the 'Easy to Learn' way, following color codes to hit the right chords. In minutes she was playing her first song. It's called 'instant gratification' music making and it's picking up steam throughout the country as one of the favored adult activities.
But Judy got back into making music for the enjoyment and satisfaction of playing. She also did it for the wellness benefits.
"I had a friend who had started taking Lowrey music making classes. She had been feeling lonely, tired, and had developed high blood pressure. Another friend who took music classes encouraged her to join her. Now three months later, she's a changed person. She's happy, buoyant, enjoying life and her blood pressure is down. I thought I could use some of that myself! Making music is like therapy. Listening to music makes everyone feel good, but playing music lifts your spirits - it's a release from your problems and daily worries. And that makes me feel better!"
Music Makes Me Feel So Good...
A 2006 study published in the Journal of Advanced Nursing shows that adult patients suffering from chronic pain reported less pain, depression, and disability and felt more empowered after spending a week listening to one hour of music each day. The patients studied, who had an average age of 50, had all been suffering from a range of painful conditions, including osteoarthritis, disc problems, and rheumatoid arthritis, for an average of six and a half years.
Regardless of the type of music they listened to, the patients, on average, reported a reduction in pain of as much as 20%, and a reduction in depression symptoms of as much as 25%.
"Our results show that listening to music had a statistically significant effect on the two experimental groups, reducing pain, depression, and disability, and increasing feelings of power," explains nurse researcher Dr. Sandra L. Siedlecki from the Cleveland Clinic Foundation, Ohio.