Play What You Like. Like What You Play.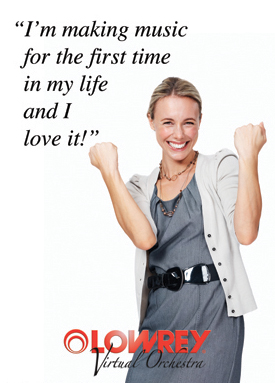 No matter your age, no matter your musical background, Lowrey Magic makes learning fast and easy. Working in combination with Lowrey music-making technology, Lowrey Magic puts you on a fast track to playing your favorite songs. And because Lowrey's Virtual Orchestra offers so much musical diversity, you will be amazed at how soon you will be playing your favorite songs for your friends and family.
And those who already play will enjoy the intuitive operating system, player controls, flexibility, and sound authenticity offered by Lowrey music-making technology.